Laura Callan Krugly
Laura combines her 20 year career in business and keen eye for detail with her passion for travel. She's explored such far-off destinations as Bosnia, Honduras, Argentina, Japan, Singapore, Indonesia, Turkey and the Maldives. She's traveled solo in Europe, practiced yoga in Bali, felt her heart race on the back of a Vespa in Ho Chi Minh City, Vietnam, rolled wheels of parmesan cheese in Italy and island hopped in Croatia. She fell in love with Spain's white washed villages and dove through history, scuba diving amongst WWII shipwrecks in Egypt's Red Sea. Thoughts of never returning crossed her mind while on safari in Kenya, cherishing a glass of wine, watching a sundowner sunset.
Laura provides clients with experiences that separate bespoke travel from the generic hotels and tours you find online. Whether it's an African safari or a getaway close to home, if you can dream it, Laura can plan it.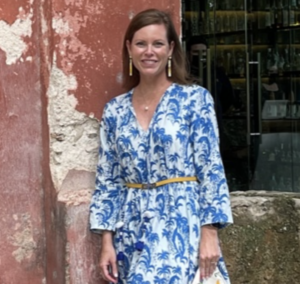 Contact Laura at Well Traveled Texan. We deliver the world, Well Done.